Like many here, I'm refreshing my memory on Danny Boyle's films.
Last night I saw T2 and was mostly very impressed. The first Trainspotting is an absolute classic, but there is something slightly shaggy about the storytelling this time around. The sequel is less witty, funny and pointed as the first film. But there is an undeniable charm in seeing these characters once again. In particular, the scenes with Jonny Lee Miller and Ewan McGregor have such authenticity to them and Ewan Bremner gives a heartbreaking performance.
There are moments where the film both rejects nostalgia whilst simultaneously embracing it whole-hardheartedly. Boyle is clearly trying to show he's not a filmmaker bogged down by the past and wants to be new and inventive. However, there are many self-serving and indulgent beats that feel a tad self-congratulatory.
Boyle's tics and kinetic style are in full-force and the film truly captures you in it's hallucinatory and hypnotic manner. Though there are a few beats that do become a little stylised to the point of nausiam. Boyle's ADHD sensibility can be a little jarring at points, with the film being too eager to please. However, when it
works
it really works. There is a terrific segment at the end during a chase scene where Boyle expertly uses action, music, visuals and drama to create a brilliantly tense and exciting sequence. I was really caught in the film's spell in that moment. Anyone worried that he can't direct action need not worry.
So T2 is admirable and entertaining mess. The film is a bit like an old raver who still turns up to the party long after they should have gone home. But I think that may be the point. T2 is a pleasant comment on the pains of time and the joy/misery of nostalgia. We won't talking about it in 20 years but its a pleasant enough companion piece to the original.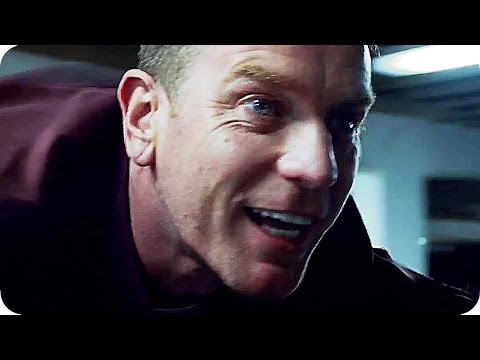 I really liked it.