I have been having a look at all the official video's so far in greater detail. And I have to come to the conclusion that there are many "1st times" with this production. To such an extend, that I'm actually fully defending this 'insane' production budget. Let me explain this to you, but first here's the list of official video's:
12.04.2015: "SPECTRE" Teaser Trailer no#1 / Title Treatment
: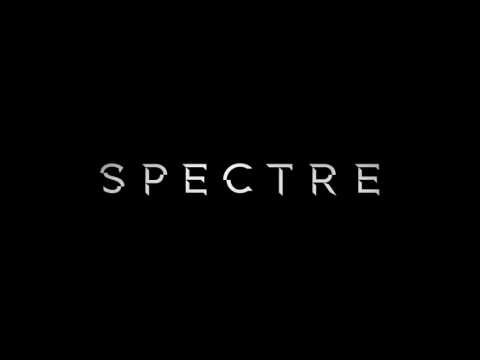 02.11.2015: "SPECTRE" Videoblog no#1 "Austria shooting / Ice Chase"
: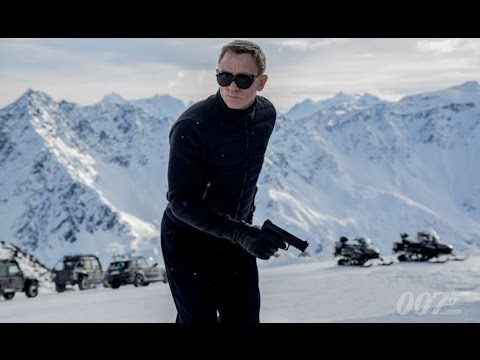 02.26.2015: "SPECTRE" Videoblog no#2 "Pinewood shooting / UK shooting"
:
03.27.2015: "SPECTRE" Teaser Trailer no#2
: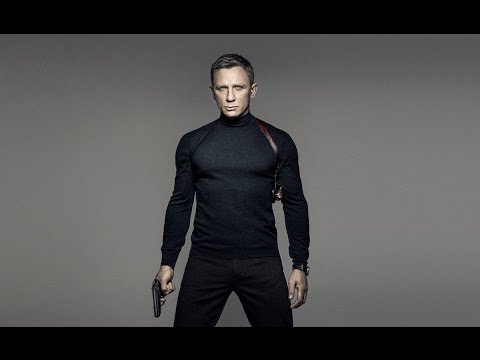 04.30.2015: "SPECTRE" Videoblog no#3 "Rome shooting / Car Chase"
: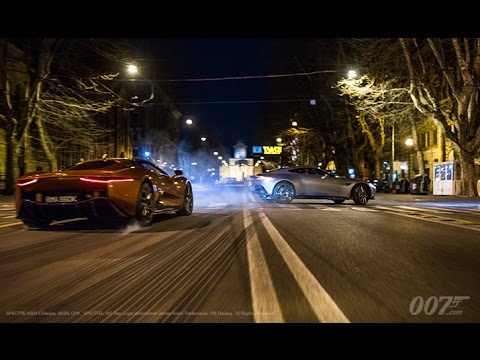 06.10.2015: "SPECTRE" TV Trailer no#1 / Teaser Trailer no#3
: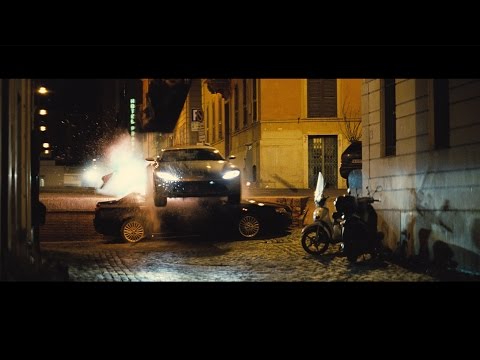 06.15.2015: "SPECTRE" Videoblog no#4 "Mexico Preparations 'Day Of The Dead'
: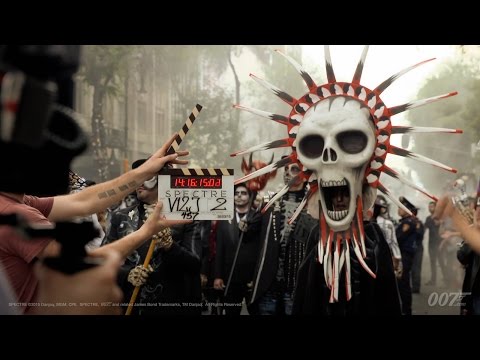 So why do I fully defend this production budget? Let me enlighten this to you:
#01
: It is perhaps the very first time that a big cultural event in a Bond film had to be recreated solely for a Bond film. Correct me if I'm wrong, but on all previous Bond productions the Junkanoo Carnaval, the Rio Carnaval or the Palio Horse Race actually really took place, and the Bond locations had to adjust their schedules to that. This time around for the Day Of The Dead Festival EVERYTHING was recreated up to scratch. Just have a look at that 4th videoblog. It still astonishes me. Perhaps the Funeral Scene from "LALD" was an exception, but then again that Day Of The Dead Festival was massive! In every aspect: Make-up, clothes department, number of extra's hired (I don't know if it was more than the Opera Scene in "QOS"), insanely big make-up/dress rooms, shutting down the entire inner city centre of Mexico City. It's simply one of the biggest "
productions inside a production
" ever on a Bond film.
#02
: The bespoke Aston Martin DB10. Let's face it, this is the very first time ever that a completely new car (body) has been solely designed for a Bond film. Director Sam Mendes and the Bond producers did it in close collaboration with the technicians from Aston Martin. The Aston Martin DB5? Wonderful car, but it was not specifically designed for James Bond. Aston Martin DBS? Same thing. Also with all other Bond cars. On top of that, as you can see in the 3rd videoblog, 8 different versions were designed and produced for "SPECTRE". No rich oil sheik will be able to buy this DB10! And then have a look how many km's of roads in Rome had to be closed down. Yes, we saw similar big closures of cities, like Hamburg, San Fransisco, Paris, Istanbul. But really, just look at the ground map, Basically the entire city centre of Rome was used for this car chase.
#03
: Price tags of actors and crewmembers is usually an underrated discussion topic on here, but looking at the cast of, for instance "Mission: Impossible 5" and "The Man From UNCLE", the cast for "SPECTRE" seems way more expensive. They are way "Hotter in Hollywood" right now then, let's say an Armie Hammer. Besides
Daniel Craig
, we have A-listed actors like
Ralph Fiennes
,
Léa Seydoux
,
Dave Bautista
(trust me, he IS expensive, ever since "Guardians Of The Galaxy") and the big
Christoph Waltz
onboard. Those actors don't have the same price tag as, let's say, Sean Harris (villain in "Rogue Nation"). On top of that, have a clear look at the crew dear Bond fans.
Sam Mendes
(Oscar winning director),
Lee Smith
(2 times Oscar nominated editor),
Hoyte van Hoytema
(Oscar nominated cinematographer),
Dennis Gassner
(Oscar winning production designer),
Per Hallberg/Karen Baker Landers
(3 times Oscar winning sound editors, 1 for "Skyfall") and
Thomas Newman
(12 times Oscar nominated composer). Now before you start criticising Newman again, he only just did his first real action movie with "Skyfall". Similar to what John Barry did with "From Russia With Love". Because only his 2nd film "Goldfinger" really made him famous.
#04
: The amount of locations clearly exceeds those used in "Skyfall". Perhaps similar exotic locations like in "Quantum Of Solace", but so far every locations,
Mexico, Austria, Italy, Morocco and UK
seem to have very elaborate action set-ups. Much bigger than I've seen in previous three films. Perhaps it is becaause all of them, except Morocco, involve chase sequences.
#05
: Real life action still seems to be the key ingredient for a Bond film, and especially for "SPECTRE". You know, current Marvel movies and other superheroes do NOT film that heavily across the globe or do NOT have realistic action sequences. Instead, they are way more on-location near the studio's, and on top of that CGI in those movies is heavily used. Now CGI isn't cheap either, but it has become cheaper since so many movies are using it. Bond uses CGI as well, but certainly not to the scale of, let's say "Avengers 2: Age Of Ultron" or "Man Of Steel". The same goes for location shooting. I think that drives up the production a lot too, as opposed to much more studio filming.
Please correct me if I make some mistakes. But I do think "SPECTRE" is not just expensive for the sake of being expensive. I think I clearly see now how insanely big the production of "SPECTRE" is as opposed to its immediate predecessors. But the huge price tag is used not just for nothing. It's used to give US "The Biggest Bond Of All". And yes, it does sound cliché at times, but if it's really the case Bond film after Bond film, then it perhaps sounds cliché, but it's simply the truth. "SPECTRE" seems to be the...ehm...."Thunderball" of our times. I'm glad Barbara Broccoli and Michael Wilson were so adamant towards the more critical movie companies Sony Pictures and MGM.
Like Sam Mendes said back in December: "
....the stage were budgets going to die
"