So, I know there was already an elimination game of each of the 22 gunbarrel sequences back on the old MI6 forum, but this time I want to make a thread about rankings only, no elimination. Instead of ranking all 22 sequences separately, I thought it'd be best to only rank the ones that differ in significant ways other than score (i.e. <i>actor</i>). If someone thinks we should rank all 22 so that we can incorporate scores, please let me know and we can do it that way instead.
Commentary for your rankings is optional.
<font size="1">*Note — Sean Connery's gunbarrel for <i>You Only Live Twice</i> and <i>Diamonds Are Forever</i> differs slightly from the original in that it is black and white, but I don't think that's enough reason for it to be classed separately.</font>
First, here they are in chronological order:
1. Bob Simmons
2. Sean Connery
3. George Lazenby
4. Roger Moore <a href="
(TAKE 1)</a>
5. Roger Moore <a href="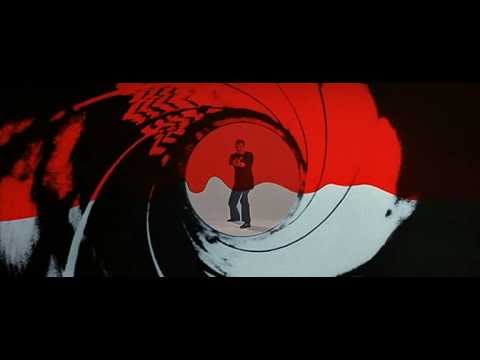 (TAKE 2)</a>
6. Timothy Dalton
7. Pierce Brosnan
8. Daniel Craig (CR)
9. Daniel Craig (QOS)
Here's a video of all of them together:
<a href="
http://www.youtube.com/v/osXaHOsDhnE?fs=1">http://www.youtube.com/v/osXaHOsDhnE?fs=1</a&gt
;
And here are my rankings:
1. <b>George Lazenby</b> — Despite the technical faults of this gunbarrel, Lazenby himself does an excellent job and the knee drop is a great improvisation. Very creepy but effective atmosphere.
2. <b>Timothy Dalton</b> — Smooth, heavy, and a quick and accurate shot.
3. <b>Pierce Brosnan</b> — Some hate the CGI change, but I think it's a perfect milieu between the previous effect and the overblown CGI in the CR and QOS barrels. Brosnan's shot is accurate and his stop-and-turn is quick and to the point.
4. <b>Roger Moore (LALD, TMWTGG)</b> — In Roger's first take, his shot is a bit to the left, and the gun sound effect is a bit out of sync as well, so that takes some points off. Otherwise, a very quick and succinct shot.
5. <b>Sean Connery</b> — Sean's gunbarrel isn't bad, but he's a bit clumsy in his execution, and you can see his stop-and-turn coming from a mile away.
6. <b>Bob Simmons</b> — Very slow build up, almost to the point of being creepy, with an overacted climax. But still, it was the first and is quite iconic, especially since it was just a stuntman, not the real Bond actor.
7. <b>Daniel Craig (CR)</b> — In this unique and creative spin on the gunbarrel, it is for the first time incorporated into the storyline and completely changed. Daniel's pose here is great, no complaints. I'm a sucker for tradition so it's not a favorite of mine, but it's much better than the abomination that followed.
8. <b>Roger Moore (TSWLM-AVTAK)</b> — I've seen 80-year-olds have a quicker reaction time than Moore does in this gunbarrel. It has a promising start, but a very lazy and unimpressive climax. At least Roger gets the aim right this time.
9. <b>Daniel Craig (QOS)</b> — As many have pointed out before, Craig looks like he's rushing through this because he has to evacuate his bowels. The whole thing is rushed (fitting the overall theme of QOS) and the music is particularly forgettable. The CGI is really overdone and just... my god Daniel's almost <i>running</i>, and it looks like he's going to fall over!