"Star Trek: Picard" (CBS All Access/Amazon Prime, 2020)
Like
"Star Trek: Discovery"
(
https://www.mi6community.com/discussion/15933/star-trek-discovery-cbs-all-access-netflix-2017#latest
) and
"The Orville"
(
https://www.mi6community.com/discussion/18412/the-orville-fox-tv-2017-present#latest
), this new Trek-series deserves it's own topic too. Like any other TV Series. I think there will be different audiences to each of these TV Series. And perhaps it will prevent the too simple "
this is better than that series
"-debate. A slightly more focused approach so to say
;-)
.
Having said that, I am tremendously looking forward to "Star Trek: Picard". Down below the first teaser trailer and the latest full trailer that was released this week. "Star Trek: Picard" will premiere Friday 24th of January 2020 on Amazon Prime and will run until Friday the 27th of March (season 1, 10 episodes).
Teaser trailer:
Full international trailer: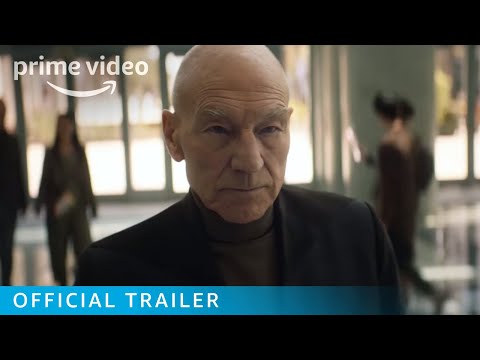 Screencaps:
Conclusions
: This looks bloody awesome. It's filmed in a much warmer, friendlier way (color filter) as opposed to the more negative "Star Trek: Discovery". Also interesting. The first looks of
Hugh
-Three of Five- who had a pivotal role on TNG, Captain William
Riker
of the USS Titan and Counselor Deanna Riker-
Troi
. We also see the first images of a small class
Romulan Bird of Prey
, that was also briefly seen on ENT and TOS. Remarkable are also the
new androids
(will one of these get Data's implanted memory?) and what seems to be a family member of Picard? In any case...bring it on!