Death Wish (1974-1994, 2017)
The Death Wish series is one of my favorite film series ever. Nothing beats Charles Bronson cleaning the streets of New York and Los Angeles the only way he can.
Vigilante Style.
Though five movies and many adversaries the Death Wish series is an interesting one. The tone of the movies shift dramatically from film to film but do not fail to entertain and satisfy. But by the last one it was becoming clear the Bronson was getting a bit long in the tooth to play this role but who cares? He's freaking Charles Bronson. Action hero's don't go into retirement.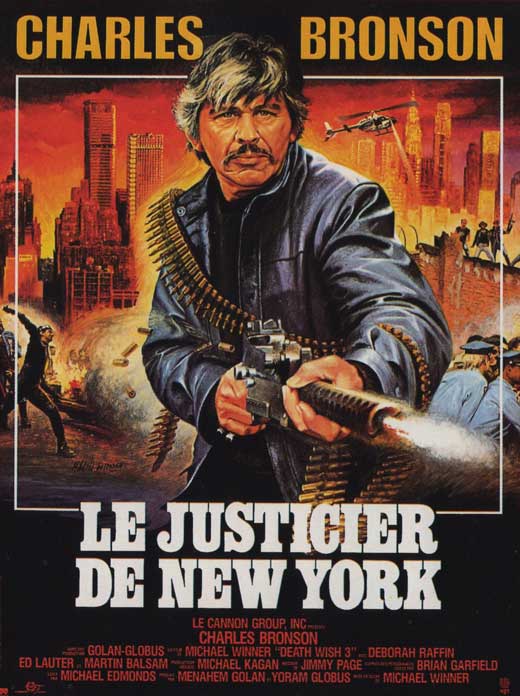 My personal ranking of the films goes like this.
1. Death Wish 3. (Balls to the wall cheesy and over the top it's hard not to love it.)
2. Death Wish 2. (A great sequel and pseudo remake of the original film. Darker and grittier it's so great. Bronson at his finest.)
3. Death Wish. The start of it all, but a little rough around the edges in some places but still holds up 40 years later.
4. Death Wish 4. Things we starting to get a little stale at this point but it did have a few nice twists and turns that break from the formula. A solid flick.
5. Death Wish 5. This one is just plain weird. It feels like a comic book movie with the bright colors and campy villains. But at least it ended on a high note. I don't need anything...but you...you need a bath.
So what are your thoughts on this film series?