50th Anniversay Celebration: Spoke Art Bond Prints
From the front page:
http://www.mi6-hq.com/sections/articles/collecting_spoke_art_prints.php3?t=&s=&id=03157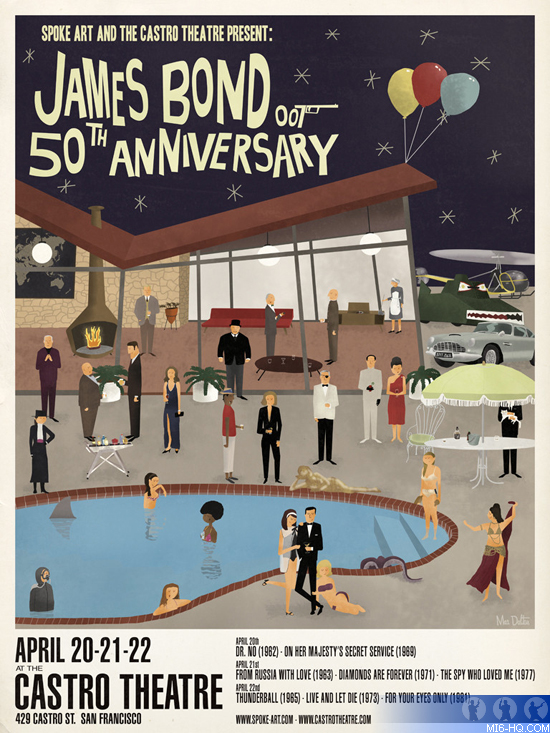 Designed to commemorate the 50th Anniversary of James Bond 007, these stylish posters are now available as limited edition Giclee prints. The posters were used earlier in the year in conjunction with a screening of retro Bond films at the Castro Theatre, San Francisco.

The posters are designed by Max Dalton. Each print is a 18"x24", hand numbered and limited to a run of 250.
What does everyone think of these? I think they are pretty neat.
Who can name all the characters in the top poster?