Bullets Speak Louder Than Words
Ah, the things you stumble across on a sleepless night.
It started with coming across where Rich Douglas has posted his score for the fan film project first announced in 2004.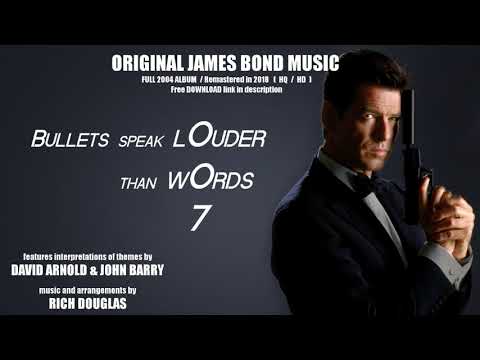 From there, a little bit of Googling gave me postings on another forum where Douglas discussed the then in-progress score.
https://debrief.commanderbond.net/topic/11357-bullets-speak-louder-than-words-main-title-preview/
Which, in turn, took me to the Wayback Machine and the original announcement in 2003, complete with poster image.
https://web.archive.org/web/20040318113830/http://www.mi6.co.uk/sections/articles/fanfilm_bsltw_announced.php3
All of which got me wondering, as someone involved with Bond fan films at the time (including my ultimately in producer efforts to adapt the Moonraker novel into one, what happened to the project back in the day? Anyone know more details beyond these forum postings? I tried using the search engine on here but it's not the most reliable thing so apologies in advance if I'm covering old ground.