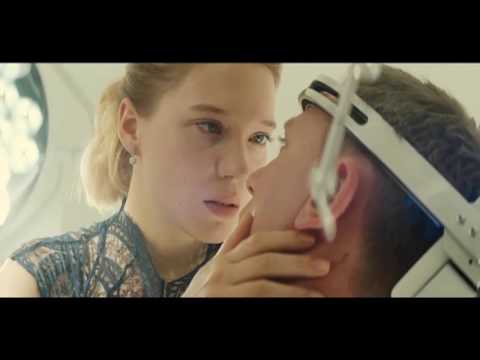 Obviously the use of the torture scene and the verbatim dialogue in
Spectre
(2015) was a big step forward in the use of the continuation Bond novels in the official Bond film series. From reading an article in
MI6 Confidential
magazine I understand that the use of the
Colonel Sun
torture scene in
Spectre
was out of desperation more than anything as they couldn't make the scene effective enough, so they decided to go back to the books again. Happily, the Kingsley Amis Estate even got a mention in the credits as well as (presumably) some remuneration for the use of the torture scene. Perhaps, then, they will only use the Bond continuations when they are caught between a rock and a hard place in the writing of their screenplay?
So, what do we think? Will there be more overt (as opposed to covert) use of the continuation Bond novels in the future of the James Bond films series or not? Has the use of the
Colonel Sun
torture scene in
Spectre
(2015) set a precedent for future Bond films?
Will they continue to strip mine
Colonel Sun
or will they move on to the John Gardner novels and beyond? It has been argued by zencat of
The Book Bond
blog (and others) that the Bond films have already been mining the continuation Bonds for years, only in a more covert sense.
I personally welcome more use of the continuation novels in the Bond films, along with the use of unmined original Fleming material. Other franchises don't seem to have any problem in using the equivalent of the Bond continuation novels - see the use of the villain Bane in the Batman film
The Dark Knight Rises
(2012). Bane was a character who did not come from the original 1930s or 1940s Batman comics but only came along in the comic
Batman: Vengeance of Bane #1
(January 1993).
So why don't Eon use the continuation novels more?
Will they just use
Colonel Sun
in the future as it was published fifty years ago (in March 2018) as it is set in the Fleming timeline more rigidly than that which came after (Gardner, Benson and Deaver)? It is also as close to official canon as it is possible to get for a continuation Bond novel.
I'd love to hear your thoughts on this (to my mind) fascinating subject.
:)