So, in this thread I want us to discuss what is says in the thread title up there. Namely, which scenes or elements, or lines of dialogue (or whatever you like), do you feel are very Flemingesque in nature but yet which do not have a corresponding source in the Fleming literary Bond canon? Of Fleming, but not Fleming, if you will.
So, in other words, things that the assembled writers of the Bond films, from the classic Bond Richard Maibaum era onward to the current rebooted Bond era of Purvis and Wade, have thought up all by themselves without adapting or otherwise relying on the works of Ian Fleming.
So, I think that's all clear enough. I'd love to hear your choices for this.
In the meantime, I will leave you with just one of mine to illustrate the point, that I thought of when the idea for this thread came to me idly earlier this year.
It comes from the pen of Tom Mankiewicz/Richard Maibaum. The film is
The Man with the Golden Gun
(1974) and I think it's a brilliantly written scene, worthy of Fleming but obviously not written by him in the source novel. It's a good encapsulation of what James Bond is and represents - "When I kill, it's on the specific orders of my government. And those I kill are themselves killers." That's a great encapsulation of James Bond's raison d'être all neatly gift-wrapped up in one short scene. It's powerful writing, and at the same time, the most Flemingesque thing
not
to come from Fleming's literary Bond. It's therefore, in my view, the perfect scene to illustrate and encapsulate the reasoning behind this thread. Here's the scene: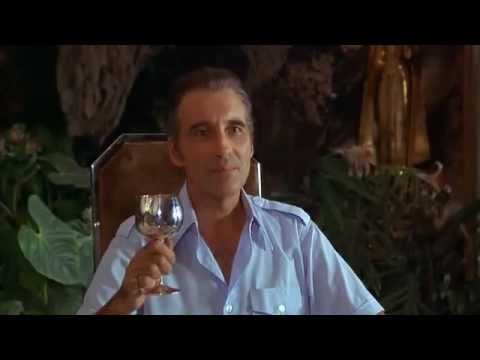 I may have a few more to add of my own later, but for now I'd love to hear
your
choices!
:)