I initially put together some videos to run through the Dr No soundtrack as I thought it tends to be a bit neglected. As I have now ventured into looking at some other scores, I'll continue them further on in the thread. So for starters...
Monty Norman - Dr No
I think most people don't rate this soundtrack very highly. I certainly would consider it amongst the weaker JB scores. I used to feel that Monty Norman had come up with a score that was both instantly dated and unsuitable. In any case a lot of Norman's tropical source music wasn't used in the film, and many of his score cues were not included on the official album release.
Lately I've found myself listening to this one more, and feel I was perhaps a bit harsh on it. OK I still don't think it comes close to John Barry, but I feel it is worth reviewing my opinion of it.
Part of the problem is that it is poorly represented on the album. This sticks mainly to the source music, and most of this went unused. Put the CD on, and it feels disconnected from the movie. Music inspired by Dr No. You certainly get the Jamaica feel, but not much of a hint of Bond. In fact looking at the CD tracklist, out of the 18 tracks I count only 7 that are used:-
Track 1:
The James Bond Theme
- used throughout the film but never used in it's entirety
Track 2:
Kingston Calypso
- partly used in the main titles. This is just the song "Three Blind Mice", so I'm not sure how much credit I feel like giving Monty Norman for this one.
Track 4:
Jump Up
- Byron Lee's song.
Track 6:
Under The Mango Tree
- Monty Norman's wife sings this one.
Track 13:
The Island Speaks
Track 14:
Under The Mango Tree
- Monty Norman sings this one, easy to miss in the movie.
Track 18:
Love At Last
- a small portion is played very quietly, and the title won't help you find it in the film.
The main songs of Dr No are The James Bond Theme, Three Blind Mice (Kingston Calypso), Jump Up and Under The Mango Tree
Jump Up and Under The Mango Tree are both quite catchy and of their time. They make me think of Jamaica and warmer climes. Solid source music. No problems with their use in the movie. Several versions appear on the album. I'm happy to have these included on the album, but there are too many variants of each one included, which detracts a fair bit from the quality of the soundtrack album. Monty Norman is surprisingly a pleasant singer. I went years without recognising him as the vocalist.
Three Blind Mice is still a nursery rhyme to me. Still seems like a rather odd choice for a spy thriller. Love At Last is just ok. It noodles about doing not a lot.
The James Bond Theme is of course iconic, excellent, and groundbreaking. It still sounds really fresh today, while at the same time having a strong sixties feel. It is constructed in such a way that it has so many components that lend themselves to being rearranged and reused to great effect, just not here. Instead the track is just cut and pasted in repeatedly and often randomly. Too much of a good thing? I don't mind them overusing it first time out, but sometimes it's use is just inappropriate for me. It comes across as too loud and jarring for a scene where 007 is just walking across a hotel lobby. It does mean that half of the time the music you hear in the movie is the James Bond Theme, which means the soundtrack can't be all bad.
The rest of the tracks on the soundtrack album outside of those 7 tracks already mentioned, were presumably recorded but then dropped. They were probably replaced by the Bond Theme, or possibly by the director opting for silence rather than background music in some scenes.
Due to the song repetition, I find the CD a bit of a chore, so I don't often listen to it. Instead I listen to the tracks I've complied for my iTunes album version. It really helps if you can have a listen to some of Monty Norman's score as featured in the movie. Put the blu ray on or listen to the audio track. I often try to make adjustments with the audio tracks to enhance the music and dial down or cut out the dialogue and sfx. Give the score as featured in the movie another try, and you might find there are a few tracks you'll enjoy more than you thought you would.
Let's take a look at the tracks as they appear in Dr No.
Gunbarrel & Main Theme
First track up is easy to (get hold of) listen to. Not on the original album or CD. You can't argue with this one can you? Well you can because instead of just the Bond Theme we get some random calypso music and a bit of Three Blind Mice thrown in, all badly edited at that. It's hard to know what they were aiming for. They want to show off their JB theme, yet still want to give a tropical flavour to the titles (having just decided to ditch most of Monty's tropical songs). Surely this was the golden opportunity to play the Bond Theme in full. Not the greatest start.
There is a short track (not on CD) as
Strangways' secretary is killed
. It's fairly easy to hear this one on the audio track. Listen to the rear speaker tracks and you lose most of the sfx. There is still a lot of screaming and gunshot noise at the beginning, but this is only over the first brief fanfare. It is possible to recreate this (sort of) from another part of the soundtrack. Norman uses for the first time his "rising notes" theme as a blaring fanfare as we see Dr No's file being stolen. Dr No's file is apparently more shocking than Ms Trueblood being shot. At the end of the cue it really blares too much making it overly dramatic and old fashioned. Perhaps this is the biggest fault of Norman's score for me. It sometimes feels like a lower grade 1940s/1950s soundtrack. Monty Norman doesn't really push any boundaries. Maybe watching Dr No before hearing any of John Barry's efforts might have made this type of score seem a bit better. Skip to around 0.40 for this track to kick into this video.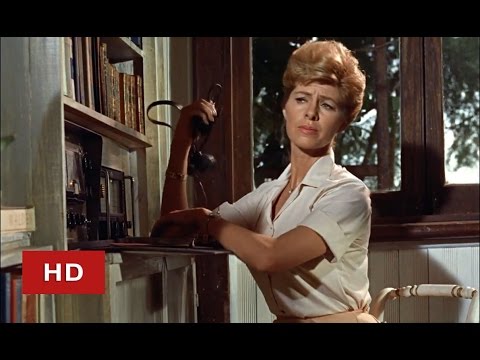 Bond arriving home.
Not on CD, this can be clearly heard on the audio track, with little sfx interrupting it. Harkit Records I think included it in their release of the soundtrack a few years back. Dramatic again, but staying away from being too shrill. I quite like this one. Norman seems to favour using the cue to mimic what is happening on the screen. He does it a bit here, but even more on a later track. Also right at the start is a slightly military sounding version of the Bond Theme.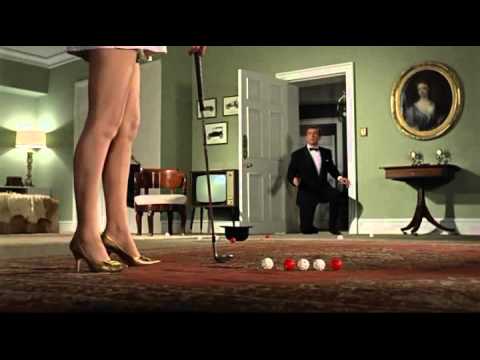 Death Of Mr Jones
Another decent track missing from the CD. You can get a good listen to this off of the audio track, or you can speed up the Nic Raine & City Of Prague Orchestra track "Killing The Guard" and get a similar outcome. The beginning of this track is the same as the Bond Meets Leiter track (not featured in this video.....) so you can piece this one together with a fair bit of accuracy.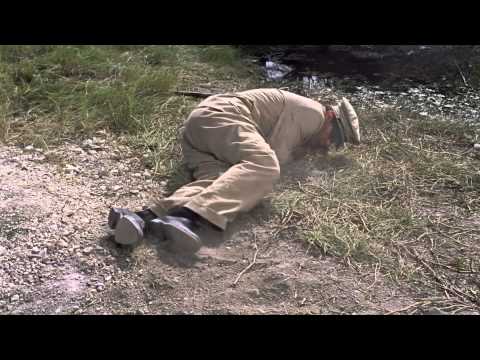 Next up is the music at
King's Club
, this can be found on the CD as Love At Last. They use less than half of it. Even then the bit they use is edited and moved around. Hard to recognise it in the movie. I'd guess with that title it might have been originally meant for use in a romantic scene, possibly at the film's finale.
Monty Norman singing
Under The Mango Tree
is next - just audible as Bond tails Quarrel. This is probably the best version for me, although Diana Coupland's version is the best remembered. Included on CD.
Bond Meets Leiter
Not on CD. Has a bit of tension that quickly changes into middling background music as Bond and Leiter buddy up. The tension notes seem to echo the James Bond Theme, which is hard to believe as John Barry's contribution was pretty much dropped in at the end. Maybe it's just a coincidence. Again this cue is easy to find on the audio track with little sfx. This is an ok track, no complaints here. Starts 30 seconds into this video.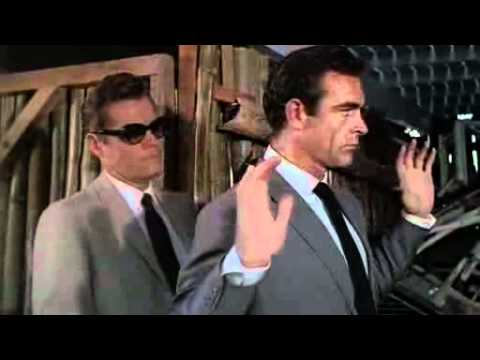 Byron Lee's
Jump Up
features at Pussfeller's nightclub. It certainly is energetic. Pretty much a perfect fit for a Jamaican nightclub scene. Included on CD.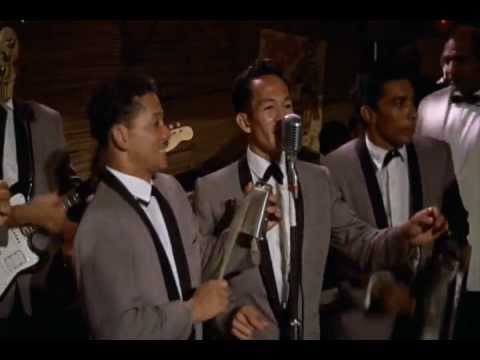 Another cue is heard as Bond, Leiter and Quarrel enjoy their night out.
Pussfeller's Club
is not on the CD. It's another stab at Under The Mango Tree. You can't get to hear this one on the audio track without a bit of background chatter, but it isn't too distracting. This is a much better instrumental version of Under The Mango Tree than the one on the CD. I wonder how much input Eric Rogers had with this interpretation. It sounds very much like the arrangements he used for the Carry On films. Try watching the party scene in Carry On Again Doctor.
There is a brief cue as the Three Blind Mice try an
Assassination Attempt
on Bond. Not on CD. It's impossible to get any sort of clean version of this cue with crickets and other nighttime noise all over it. But you can still hear it well enough. This track starts with the "rising notes" theme Monty Norman uses a lot, then quickly changes to a hurried repetition of the Three Blind Mice nursery theme. It fits a lot into it's 20 second run time. So Monty is repeating motifs through the movie. This score isn't seeming so bad now.
Tarantula
The most memorable track on the movie soundtrack. Shame it wasn't included on the album. However it is very easy to get from the audio track with little sfx on it. Again Harkit were able to include it on their release. Better still is Nic Raine's recording. It isn't quite a note for note replica and even the pace is a bit different, but it is a much better representation of the scene. This track is all about tension and atmosphere. The notes creep up and up mimicking the spider's ascent of Bond. But Monty goes for full on 'Mickey Mousing" when the final notes match 007 hitting the spider with his slipper. It almost becomes unintentionally comical there, but just about avoids it.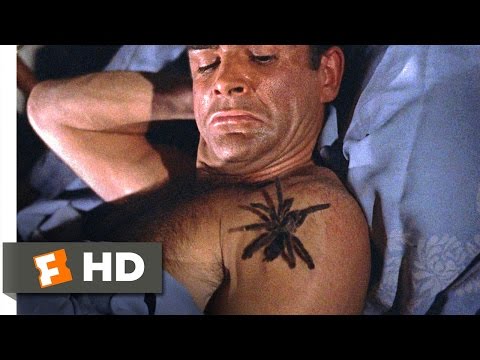 Diana Coupland's
Under The Mango Tree
- used as 007 waits for Dent to arrive. It's 007's record of choice. It's a nice enough rendition of the song. On the CD.
The Island Speaks
On the CD. It is brooding and tries to create some atmosphere and a sense of foreboding. But while it is a decent track, it is the first time in a while that you can really feel that this soundtrack is dated. This one seems better when listening to the CD rather than when watching the film. It reminds me of a track from a 1930s adventure movie, and I half expect Bond and Quarrel to meet King Kong when they arrive on the island.
Crab Key
Not on CD. A cue that covers the scene from where Quarrel hides the boat through to where Bond, Quarrel and Honey come under attack from Dr No's navy. Monty Norman uses the "rising notes" theme again coupled to a comical use of Under The Mango Tree to highlight Quarrel's wavering attention. This is a very old fashioned use of music, though it does mirror (unintentionally) the colonial attitude of our favourite spy here. It is impossible to hear this track clearly from the audio tracks. The Mango Tree bits are fairly clear, and the "rising notes" bits can be mimicked from Nic Raine's recordings, if you want to pick his work apart and reconstruct it.
Safer territory is
Killing The Guard
which of course Nic Raine recorded. It starts with a slight variation on the "rising notes", then a varitation on the JB theme, before concluding with the "Death Of Jones" piece. Another memorable track, sadly missing from the original CD.
After Bond and Honey are captured and drugged
Dr No visits Bond's room
, which is an eerie use of the "rising notes". This is an effective track. Not on CD. Again this is available on the Harkit Records release or off of the audio tracks. Not much sfx over this one so you can give it a good listen.
Dr No's aquarium
Starts at 1.14 into the video below, as Dr No meets Bond with his "one million dollars" quip. This is very similar to the previous track, slightly less spooky in it's orchestration. Not on CD. Another Harkit / audio track solution if you want to include it to your listening experience.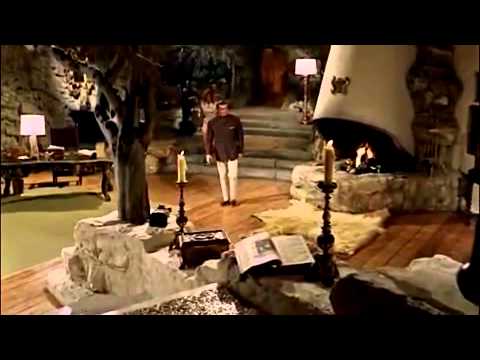 The next music is quite a while later, however there are these sonic effects from Daphne Oram as Bond escapes in the pipe / tunnel, and then as he turns up the heat inside the nuclear reactor. These effects work better than any music could have done for the tunnel escape scene. I don't know if Oram recorded these soundscapes especially for these scenes, or if they were stock tracks brought in.
Music returns with the
Death Of Dr No
. Here the recording of the same name by Nic Raine only covers the last part of the music cue as heard in the film. So it actually misses the death of Dr No and captures Bond beginning his search for Honey. A bit odd that one. Nic Raine's track does come in useful for the FRWL soundtrack. The first minute or so of the track is not on the CD, and is unfortunately submerged under alarm bells on the audio track, so there is no way of getting a clean listen of that. A shame that Nic Raine didn't do the whole thing as it's pretty good with a sort of frantic medley of previous themes. It starts half way into this video.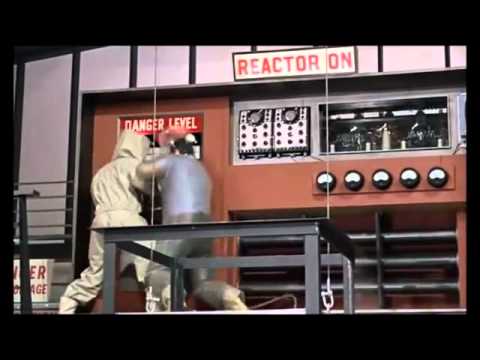 The last track is the
Rescue by the Marines & End Credits
which is another Mango Tree instrumental with some military sound flourishes that are covered with sfx. Then we get the brief Bond Theme conclusion. Not on CD. This isn't a big miss if you can't get to hear it properly. It sounds like music for the end of a different film.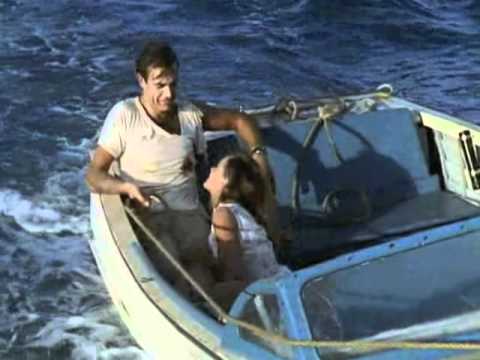 So that concluded the movie version of the soundtrack - the album that never was. Heard like this (when you can hear it) it really isn't too bad. The four songs are all good, although I still think Three Blind Mice is an odd choice for a recurring theme. Under The Mango Tree would have been a terrible choice as the main Bond theme, luckily the producers steered away from that and UTMT is fair enough as a tropical source cue. Other than the 4 main songs, the other cues do have some decent moments and some good recurring ideas. But the "rising notes" theme recurring is nothing like as good as John Barry would come up with. But at least it is a motif throughout the movie, which is more than some recent efforts have managed. There are some obvious, overly bombastic and dated moments, but not as many as I remembered. It doesn't to my ear sound terribly out of touch with the movie as for example Michel Legrand with NSNA.
What about all the tracks that are on the CD but not in the movie I hear you ask. No? Well here they are anyway.....
Track3:
Jamaican Rock
sounds like a jam session, and I can't imagine where it would have been used in the film. I think Monty Norman just got together a load of local sounding tracks and hadn't exactly figured out where he would position them, before the choice was made to include some and exclude others.
Track 5:
Audio Bongo
contains another version of the "rising notes" theme.
Track 7:
Twisting With James
I thought this featured in one of the trailers, but I can't find it now. Maybe it was all a dream. Would have been a fair source cue if it had been used.
Track 8:
Jamaica Jazz
is a slow take on Jump Up. Nothing particularly interesting about it.
Track 9:
Under The Mango Tree
is another slow version. Again this isn't really missed in the film.
Track 10:
Jump Up
is a vocal version far too similar to Byron Lee's song to be of much interest.
Track 11:
Dr No's Fantasy
is a more likeable instrumental. This would have worked in some of the earlier Jamaican scenes as background music.
Track 12:
Kingston Calypso
- another pointless vocal duplicate.
Track 15:
The Boy's Chase
is a frantic high speed version of Dr No's Fantasy.
Track 16:
Dr No's Theme
is also Three Blind Mice. Everyone's favourite on Crab Key.
Track 17:
James Bond Theme
- no not The James Bond Theme. This is a slowed down Dr No's Fantasy.
So those are the unused tracks, which are on the whole not great. The Dr No's Fantasy theme would have been alright to drop onto the soundtrack as a recurring theme, preferably cutting down a bit on Three Blind Mice.
All in all this album is a better listening experience if you don't listen to the album. Try checking out the music from the movie instead. It's a good deal better that way (at least until someone re-records all the cues). I can say I enjoy giving it a listen now. Will it be moving up my rankings of JB soundtracks? No.