History of SPECTRE logo and ring?
I have a few queries on the SPECTRE logo that kind of span the books and the movies.
I was wondering about the SPECTRE Octopus, does it have its roots in the Fleming books? I have a T-shirt with the logo, and I was just looking in Thunderball (US Centinary edition paperback) to see mention of it, and I can't find any. I could have sworn the ring was mentioned in the casino scene in the Thuderball novel, but it isn't. Perhaps I was thinking of the movie where you can clearly see Largo's ring.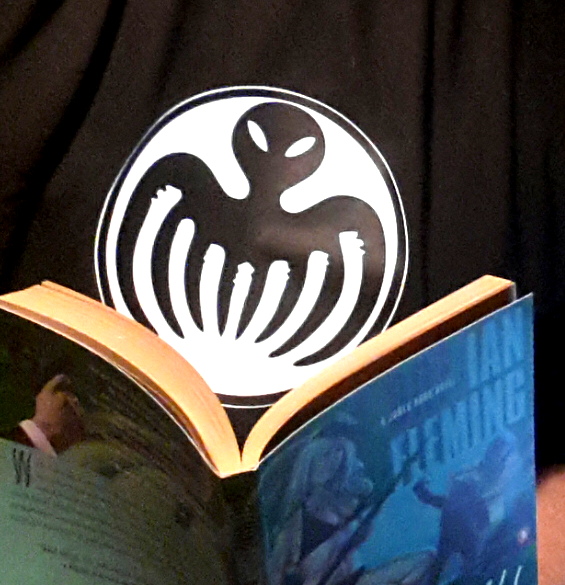 So is the SPECTRE ring and logo an invention of the movies only? And why an Octopus?
And the logo on the T-shirt above is quite iconic, but they re-invented it for the last Craig film. Do we know who designed the original? The face is like our post-seventies idea of an alien, I can see why they dropped that.