This is something I wanted to delve in further. With exceptions, unlike a lot of franchise films such as Nolan's THE DARK KNIGHT TRILOGY, the James Bond films have never really been known for reusing cues from past films, whether they were simply the old recordings (Bond searching for Honey in DR. NO, reused in the FROM RUSSIA WITH LOVE boat climax) or new recordings for optimization regarding tempo/mood ("Snow Business" for the final scene in DIE ANOTHER DAY). The most famous exception is the 1962 recording of the Bond Theme used in FROM RUSSIA WITH LOVE, THUNDERBALL (US release version), YOU ONLY LIVE TWICE, and ON HER MAJESTY'S SECRET SERVICE. These were decisions made by the editors/producers rather than John Barry. In fact, here's a clip I upoloaded on how part of the climax for OHMSS would have sounded had Peter Hunt not opted to use the DR. NO recording.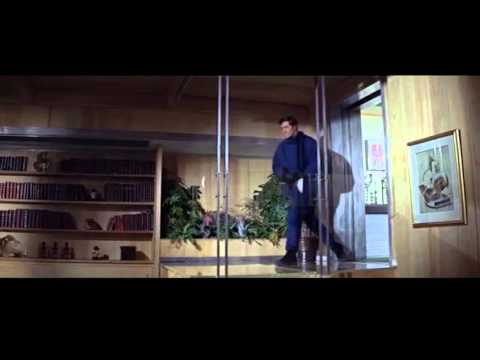 Then comes SKYFALL. Rather than creating a new take on the Bond theme, it was decided that David Arnold's arrangement would be rerecorded. I haven't actually read into why that decision was made, but I've often read from fans who perceived that decision as either Newman being too lazy, having too much contempt for the "Bond sound" to do his own take, EON wanting to use Arnold's arrangement to feel more closely tied with CR and QOS for continuity sake, etc. I'd actually love to hear an official statement on that, and if someone can provide that place shoot it right here!
But onto SPECTRE, which furthers the reusing of previous music with the SKYFALL cues. Some I can identify by ear as newly recorded in order to fit the pacing of the scene ("Backfire"), while some sound like they were just tracking the scene with a cue recorded for specifically SKYFALL "Someone Usually Dies". Personally I think a lot of the talk about how much the SKYFALL cues made it into the 24th film is exagerratd. The SPECTRE soundtrack isn't "mostly" SKYFALL cues, there's plenty of brand new ones whether it's in the official soundtrack or left in the film itself (such as the bit of music that plays right before Bond spots Hinx in the Hoffler Klinik). But there certainly are plenty of uses of the previous music, some I actually feel was used effectively thematically.
The cues I liked hearing again? The reprisal of "Close Shave" for Moneypenny's first appearance. "Mother" brought back for M's brief video cameo. The introduction of "Brave New World" when Bond is introduced to 009's Aston Martin by Q. The "Skyfall" cue when Bond curiously at the mysterious figure that is Blofeld at the funeral. Thematically, these all make sense to me and I'm not at all bothered. I think it's actually neat for a Bond film to give certain characters their own theme that reprise from film to film, which has never been done in the past. But I can understand a preference for a Bond score to be totally original.
It's reuse of cues like "Someone Usually Dies" during the Nine Eyes vote that I find more questionable. Certainly that scene could have used a newly written piece. Maybe the filmmakers just loved the music from the Oscar nominated score that much to bring them back.
So who's to blame? People point to Newman a lot, but I'm not so sure if that's all on him. My suspicion is that during the workprint process the filmmakers had become accustomed to scenes accompanied by the SKYFALL temp tracks so much that they decided the final cut would reuse that music instead of just creating new material. Temp tracks aren't a new thing of course. If you have access to the workprint of THE LIVING DAYLIGHTS, you can hear temp tracks from OCTOPUSSY and A VIEW TO A KILL for sections that Barry had yet to work on. Or was the reuse of cues a decision made much earlier before production started, in an effort to give musical continuity between SKYFALL and SPECTRE? There's an Empire interview from 2014 with John Logan explaining how themes and characters introduced in SKYFALL would be further explored. I wonder if the music was factoring in on that.
Anyway, those are my ramblings over the soundtrack of SPECTRE. What do you think of the reuse of cues? I know many detest it, but would be even more interested in hearing from those that defend it, even for the inexplicable like "Someone Usually Dies".