Perhaps somewhat surprisingly, given the common association of sunglasses with "cool," shades have really not been a major part of the James Bond universe until the Brosnan and now Craig eras. However, there have been just enough instances--16 to be exact--of Bond wearing one or another pair of sunglasses to comprise a potentially fun and interesting tournament.
So what I've done here is post images of the different sunglasses Bond has worn throughout the canonical films. I have omitted the shades Lazenby wore in OHMSS' PTS because we really don't get a good look at them. Likewise, I believe Dalton may have worn a pair of shades--more goggles, really--in TLD when he was helping Kara escape from the KGB hoods, but images are prohibitively scarce. I've also omitted skiing goggles because I don't consider them genuine sunglasses.
One request for when voting (one + vote and two - votes per 24-hour period, please): please vote for the sunglasses and how they look on the actor rather than vote for your favorite Bond or favorite Bond film. This is a temptation for many of us, but giving in defeats the purpose of this tournament, which is to determine once and for all, the answer to the burning question of which is the coolest pair of shades ever worn by Bond.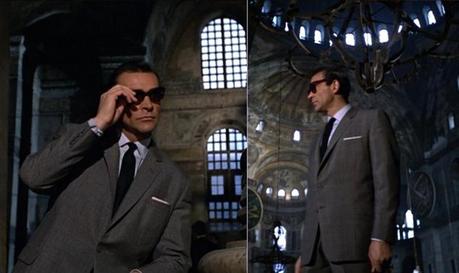 FRWL (RayBans? Model?)
TB (Polaroid CoolRays N135?)
AVTAK (Eschenbach Willy Bogner 7003)
AVTAK (Unknown)
GE (Persol Model Unknown)
TWINE (Blue 9048 Ant Blue)
TWINE (Calvin Klein cK2007)
DAD (Persol 2672-S)
DAD (Oliver Peoples Model Unknown)
CR (Persol 2244-S)
CR (Persol 2720)
QoS (Tom Ford 108)
SF (Tom Ford Marko FT0144)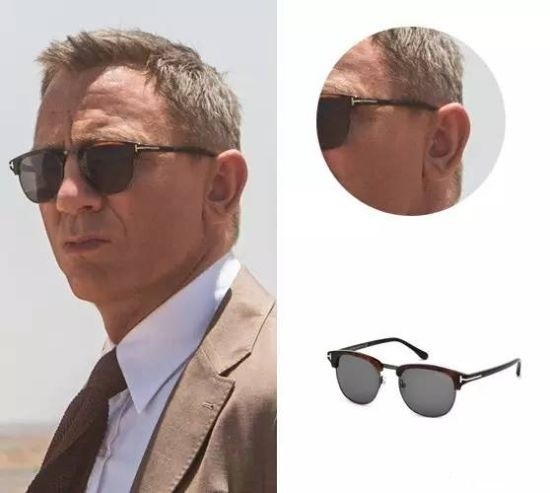 SP (Tom Ford Henry Vintage Wayfarer FT0248)
SP (Tom Ford Snowdon FT0237)
SP (Vaurnet 027)
FRWL (RayBans? Model?) [10]
TB (Polaroid CoolRays 135?) [10]
AVTAK (Eschenbach Willy Bogner 7003) [10]
AVTAK (Unknown) [10]
GE (Persol Model Unknown) [10]
TWINE (Blue 9048 Ant Blue) [10]
TWINE (Calvin Klein cK2007) [10]
DAD (Persol 2672-S) [10]
DAD (Oliver Peoples Model Unknown) [10]
CR (Persol 2244-S) [10]
CR (Persol 2720) [10]
QoS (Tom Ford 108) [10]
SF (Tom Ford Marko FT0144) [10]
SP (Tom Ford Henry Vintage Wayfarer FT0248) [10]
SP (Tom Ford Snowdon FT0237) [10]
SP (Vaurnet 027) [10]