What was going to be a post in the controversial opinions thread about my idea for Janus being a recurring big bad developed into something a bit more interesting. Eventually I found myself rewriting almost the entire Brosnan era, trying to structure it into something I think would have been better while not completely changing the films because I am a big Brosnan fan, in fact he's probably my second favourite Bond (after Dalton), and I really enjoy the majority of his run. GE is one of the best and I'm also a huge fan of TWINE, I think that's probably the most underrated Bond film. TND is fun too. But while I'm a fan of the Brosnan era even I think there are quite a few missed opportunities. I think with some tweaking, his run could have been really great. Not that it's bad now, but I think even the biggest Brosnan fans would agree that his era peaked with GE, his first film (I know not everyone feels that way though, looking at you and your TND love
@chrisisall
:-h
).
But anyway here it goes. This is gonna be a looong post
Goldeneye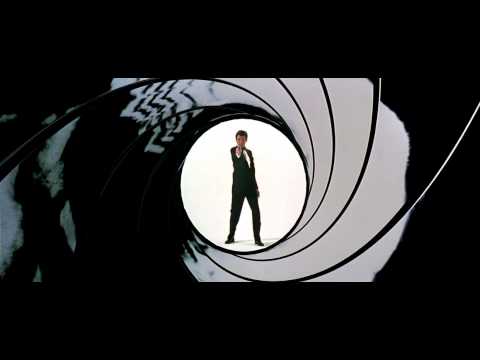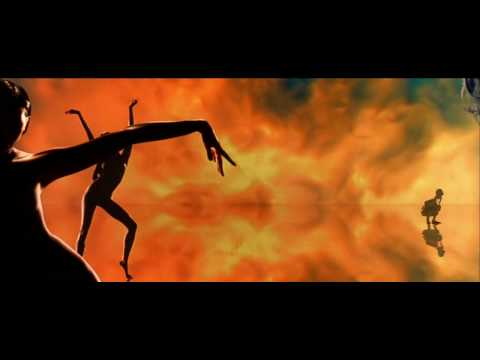 I'd keep GE pretty much as it is. It's one of my favourites (probably 4th behind SP and the Dalton films). However, there are a couple of things I'd change. Something I'd add to the film is a line from the new M during the office scene about Bond going rogue previously. Just to ease the transition from Dalton to Brosnan. In this ideal world, either John Barry or failing that David Arnold would be doing the score too (the tank chase track can remain exactly the same though). I'd also make 006's death in the PTS more ambiguous (maybe when Bond looks round from behind the gas tanks he's just gone, presumably been taken away, and only the soldiers are there, because I think it's a bit elaborate to pretend to shoot him in the head when they're not planning on Bond getting out alive either). And a key point is that there's no Bond car. I'm of the belief that the gadget filled cars should be a rarity anyway, a sort of occasion rather than an every film sort of thing, and the BMW in GE was a complete waste since he never even used any of the gadgets. So yeah, no Bond car. And no DB5 actually. In its place is a Bentley R Type Continental. In my Brosnan era, this will be Bond's personal car and it'd feature in every film up to TWINE.
I'd also change the ending. I'd scrap the jungle encounter and keep Onnatop alive for the finale. Natalya ends up fighting her when she goes for the helicopter. Bond and Alec fight but it ends with Bond holding him at gunpoint, they haven't gone down the ladder on the dish like they do in the film. Alec can then make another snide remark about Bond's women ending up dead just as Bond hears Natalya screaming as Onnatop prepares to kill her. This distracts him and Alec rolls off and falls onto the ladder. Bond turns back and shoots as he does but misses, using his last few bullets, then leaves Alec hanging off the dish and races to save Natalya. After a fight with Onnatop that leads him onto a different platform, he manages to overpower her and throw her from the dish, then Natalya arrives in the helicopter and he jumps on as the dish explodes, just like in the film. So Alec's fate is left ambiguous.
I think this would be good because it means Alec is alive and can be used in future films (he was really too good a character to use for just one film imo, and the series could benefit from more recurring villains) and it also makes it clear that Bond was bluffing when he says that Natalya meant nothing to him, as he gives up his last shot at killing Alec so he can save her.
Anyway, that's all I'd do to Goldeneye. Then we have Tomorrow Never Dies. But it wouldn't be called that. Instead I'd use the original scrapped title,
Tomorrow Never Lies.
A lot more changes here than Goldeneye. The PTS I'd keep petty much the same. But to keep up the Alec/Janus story arc, the terrorist arms bazaar can be orchestrated by Janus, with them taking a cut of the profits (M could mention this to the admiral in the control room). That way we can see what Bond has been up to since Goldeneye. He's been going after Janus, interfering with their operations. Then there's the theme song (as you can see from the video, it'd be Surrender now rather than the Sheryl Crow theme) and then after this we get the ship sinking. Except it's now a US Navy ship. I thought that Britain going to war with China was a little far fetched. M has given the CIA the intel about the decoder (Gupta was still there in the PTS, the basic plot is going to remain largely the same) but worrying that they won't act in time, she takes Bond off the Janus case and sends him to investigate Carver. Same as in the film, she suggests to use his past with Carvers wife to his advantage, but instead of Paris Carver the Bond girl here is Natalya Carver. The same Natalya from GE, now married to the villain of this film. I read about them considering bringing Natalya back and I think it'd be a brilliant idea because not only would her death have a lot more emotional weight but it'd also make the whole "getting too close" exchange a lot more believable, since we did see them start to develop a connection.
Anyway Bond meets Q, gets the phone, BMW (this will be the Brosnan film that does have a spy car), etc, then is sent to Venice to investigate Carver. Carver is holding a masked ball charity gala. Bond arrives via gondola (very Skyfall, but this was actually in one of the earlier TND drafts) and after getting a drink, spots Natalya. He approaches her and takes off his mask. Just like Paris in the film, she isn't too pleased to see him. Eventually Bond decides to keep it professional, he doesn't want her caught up in all of this, and asks where Carver is. Natalya points him to the gambling tables, where Carver has been cheating at bridge. What follows is a faithful adaptation of the bridge game from Fleming's MR. Carver is cheating using his lighter, Bond figures this out then beats him. After cleaning Carver out, Bond doesn't accept the money and instead gives it back to be donated to the charity. Carver remarks that this is a very kind gesture, but does so in a passive aggressive 'spend the money wisely mister Bond' Bond villain way. Carver then speaks to Stamper as Bond leaves. Stamper's actions remain the same (gunning down the sailors and everything) but he is a whole new character. He's Carvers butler but also his head of security. A short, stocky, brutish bald middle aged Englishman who speaks with an RP accent in a refined gentlemanly manner ("very good sir", etc). He's still Kaufman's protege but he's pretty much finished learning now. Carver wants Bond dead after his humiliation at the gambling table. Bond has returned to the party and has just struck up a conversation with Wai Lin (same as in the film they're both undercover, neither admit their true identities yet) when some goons lead him away on Stamper's orders. Fireworks start as Bond is led to a secluded area and one of them draws a silenced handgun. Bond disarms him and takes out the other two just as Stamper arrives with more goons and a body bag. A pursuit starts but Bond slips back into the party and grabs another mask off a table. They lose him in the crowd and Bond casually walks off onto the street as the Bond theme plays. But the Bond theme cuts off when a bullet whizzes past his head. Stamper and his men have found him. What follows is a footchase across the canals and through the alleyways of venice. The fireworks masking the sound of the gunshots, and the gunshots providing flashes of light in the pitch black alleyways. Eventually Bond escapes by using a gondola as a stepping stone to cross a canal and smoothly walking down the alleyway to the other side to his car then speeding off.
Bond goes back to his hotel and starts downing vodka shots when Natalya arrives. This scene plays out just like in the film, cuts back to Carver and Gupta monitoring conversations at the party, deciding to send Kaufman to kill her while meanwhile her and Bond sleep together in his hotel room. But I think her death would undermine the fun of the car chase scene so that (and the printing press sequence) take place later. What happens here is that Natalya tells Bond about a secret room in Carver's printing press in Los Angeles. Bond goes out onto the balcony to make a phone call arranging them a flight out of the country, with Natalya being taken to England and placed under MI6 protection until the mission is over, but when he goes back inside she's dead. Kauffman is there and this scene is identical to the scene in the film, which is brilliant. After killing Kauffman, Bond leaves sadly as the sun rises over Venice.
The next day in LA Bond breaks into the printing press and retrieves the encoder the same as he did in Hamburg in the film. Sees Wai Lin, etc. Except instead of escaping out onto the street and that's it, he ends up escaping in his car. What follows is a car chase through the streets of LA, eventually ending up in Hollywood because I think this would be a fun setting (crashing through a film set, speeding through Beverly Hills, etc). Eventually Bond ends up in a multi storey car park and just like in the film, he dives out of the car and sends it flying off the roof into the rent a car office across the street.
From here on out it'd be pretty much the same as the film, but with some key differences. The bike chase would be severely trimmed down and the fight in Wai Lin's safehouse scrapped completely. The bloated finale would also be trimmed down. This is because I think TND suffers from action overload in the second half, so I'd cut it down to a shorter but tighter film. And another change would be that Carver wouldn't be killed. Bond would take him alive and end up bringing him in, making him a laughing stock in the press (this was an idea that I stole off I think it was haphazardstuff, it was a Bond youtuber anyway). Also, Bond doesn't get with Wai Lin. There was chemistry but no sexual tension imo, they were professional partners with a developing friendship. After the finale, they'd say their goodbyes, show respect to one another and agree that they should work again in the future, and then the final scene would be in Russia. Bond watches Natalya's funeral from afar and then leaves solemnly before the end.
I'll add TWINE and DAD soon, but to give a basic idea of what to expect: TWINE is more or less unchanged and Janus are still mentioned, still lurking in the background but again are not the villains, neither Elektra nor Renard are members. Die Another Day is where the Janus plotline will really come back into play, and this will lead into a fifth and final film for Brosnan, Everything Or Nothing (it will bear no resemblance at all to the video game, I just think it's a great title for a final movie).