What does your favourite SONG mean to you? (max. 500 words, can be review to)
Hello everyone. I thought this would be a great topic to get to know each other a bit better. As you might know we already have a 'General Music' topic, in which we post countless of YouTube video's. This topic is different, as I ask everyone to post not just music, but to put some personal perspective on your favourite song. It's perhaps a difficult task for some, but by doing so we could perhaps discuss 'general music' in a more thought-provoking way. Become a bit more empathic with others, and less superficial.
So, as I am the topic starter, let me start with this song: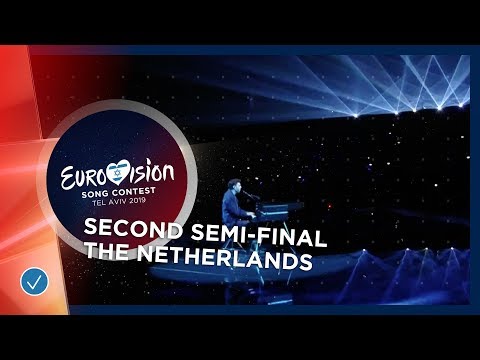 Review / Personal Story (303 words)
:
Many people might find this song a ridiculous example, because it's a Eurovision song! And Eurovision we don't take seriously, do we? For me it's a different story though. 2019 has been quite a difficult year for me. As some of you might know, I left this forum last year. One of the reasons behind it, is that I am suffering from severe mental depressions (Bi-Polar, Borderline, the whole shabang). It's also one of the reasons I was fired for a 2nd time in only 9 months time. Hard moments in life indeed. But during such moments I truly find solace and joy in two of my biggest passions: James Bond 007 and Eurovision. Without them....I would not even know where to start. So for years and years one of my biggest wishes in life was The Netherlands to win Eurovision. A bucket list treat so to say

:-)

. I never believed this could happen anytime soon. And not even with a song like this, which lyrics do represent some of the hardships I have encountered in life. The song 'Arcade' is about a woman who fell in love with a guy, but never got into a love relationship. Then this woman got terminally ill (cancer) and she died without ever having had a love relationship. 'Love is a losing game' for some apparently. From the moment I heard the song late winter, early spring of this year, the song gave me shivers, both lyrics-wise as well as due to the melody. And then...it won! It gave The Netherlands the 5th Eurovision victory. Sadness was replaced by uttermost joy. Hence for me it's a song with a meaning, a song that encapsulates my lows and highs in my life. And on top of that, I think it's a wonderfully crafted, perfectly produced song.
Now, that was my story. On to your story, or review if you would like to keep things more to yourself. I'd love this topic to become a vivid, empathic environment in which we can really get to know each other a bit better, in which we therefore can create some empathy for our music choices. And to create some respect for our diversity of personalities. Because I think music is important for all of us
:-)
.