The Northern Ireland Assembly Election [2 March 2017] Discussion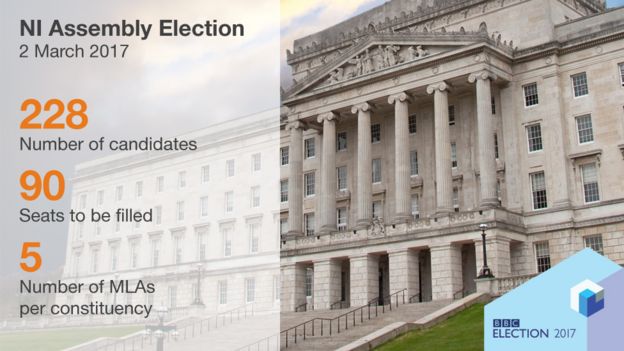 Today [2 March 2017] Northern Ireland goes to the polls again to elect 90 MLAs (Members of the Legislative Assembly) where previously there were 108 MLAs. The decrease is due to changes made to the Assembly's make-up whereby a seat is removed from each one of the 18 constituencies in Northern Ireland, going from six seats down to five. It will be kicking in earlier than planned due to this unexpected assembly election.
Given that there was only an Assembly election in May 2016 this is an unusual situation caused by by the resignation of the former Deputy First Minister Martin McGuinness MLA (Sinn Fein) over the fallout from the RHI (Renewable Heat Incentive) scandal.
So this is the thread to discuss this important Northern Ireland election, the parties, the candidates, the issues, if you are voting or not, the results etc.
I will be voting first for one of the Opposition parties (the UUP) and will transfer to some other non-Executive parties.
Who wants to get the ball rolling?