Analysing the Bond directors:
Terence Young –
Originated the style of the entire film series. Young was known for injecting that sense of glamour with violence that the series is most known for. He also bought the slightly darker sense of humour which wasn't really present in Fleming's books. Young wasn't above a flamboyant or exaggerated gesture but he took the material seriously. Even when his tongue was firmly placed in his cheek he never undermined the drama by winking to the audience. There was also a considerable degree of paranoia injected into his films. There was more of a focus on Cold War espionage but Young never forgot the glamour and exotism of Bond's world.
Guy Hamilton –
He made more broadly accessible films. Comic-book strips for adults. They were slightly more slapstick and outlandish. Hamilton was always more willing to embrace the camp and eccentric aspects of the series and play up to them. It was less about story and more about entertainment and creating impossible situations for Bond to tussle out of. They were louder, slightly more crass and more self-knowing films.
Lewis Gilbert –
Scale, all about scale. Gilbert was defined by his affinity towards mega-productions which utlised multiple locations with massive action set-pieces. They were grand spectacle-laden films with a lot of scope, humour and escapism (and not much story). They were extraordinarily self-aware and not above winking to the audience and essentially parodying the previous films.
John Glen –
The most action-intensive of the series. An emphasis placed on real stunts – Glen probably has the best actual actions sequences of the entire series in his films. His approach is grounded by a certain degree of realism. They moved away from the more stylised approach of the earlier films and he only occasionally indulged in the camp and knowing aspects of the series. His films are also marked out for their rather banal visual style that didn't have the same sense of class and glamour of previous entries. Unfortunately, there is a sense that they are all very forgettable and interchangeable.
Martin Campbell –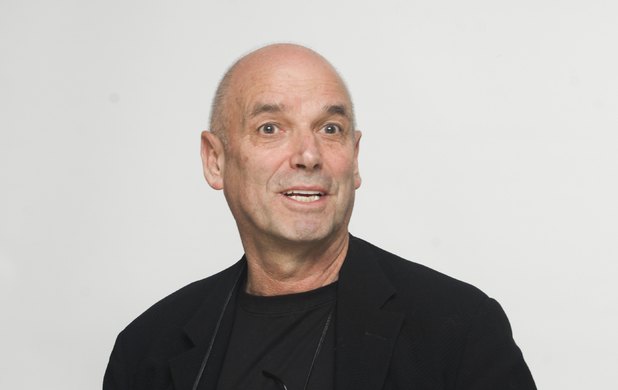 The man you get to revitalise the franchise. Twice he has performed the same task to different degrees of taxation. Known for rejuvenating the series with new blood and providing fresh slants on the mythology. Also he is known for his abilty to string together a big action sequences, but also for his smaller intense fight scenes. One of the first directors to really humanise Bond and understand him psychologically. Never to the point of naval-gazing and maintains the glamour and entertainment quota expected.
Sam Mendes –
Injecting the series with more portent. His films are known for focussing on Bond's psychology; giving him a backstory and focussing on his origins. Mendes's entries are thematically more rich than previous directors, with focus on themes such as aging, relevancy and mid-life fatigue. Also noted for taking iconic tropes from the series and reinventing or subverting them. Also deserves singling out for the excellent casts he gathered and the top production values.
One-Timers:
Peter Hunt:
A real sense of class and polish to his approach. Most distinguished for making the most elegant and romantic Bond film. Equally known for his editing skills and cutting together some very more frenetic and intense fight scenes.
Roger Spottiswoode:
Generic cookie-cutter direction. Most distinguished for making a tighter and pacier film that ran under two hours.
Michael Aped:
More emphasis on the melodrama. Known for his attempt to incorporate women and politics more into the story.
Lee Tamahori:
Loud, crass direction for the video-game generation.
Marc Forster:
Surprisingly action-centric considering his background. Slightly more esoteric and abstract in his handling of story and editing. Bit more "arty" than you'd expect from Bond.