If there are any chess enthusiasts out there, this is the thread for you! A serius James Bond forum needs a chess thread, and now, with an epic world championship match between Carlsen and Anand shaping up, seems like an appropriate moment to introduce it.
Its no secret that Ian Fleming had a fascination for the game, and occasionally wrote about it in his novels, most notably in From Russia With Love. You can find some excerpts in this excellent article:
http://www.chess.com/blog/billwall/off-the-wall-chess---from-russia-with-love
Fleming would use chess as a fitting analogy for the 'Russian inteligence machine':
"These Russians are great chess players. When they wish to execute a plot, they execute it brilliantly. The game is planned minutely, the gambits of the enemy are provided for. They are foreseen and countered...I have a feeling that you and I and this girl are pawns on a very big board - that we are being allowed our moves because they do not interfere with the Russian game."
Even more famous for most Bond fans is the game between Kronsteen and his adversary in the film with the same name.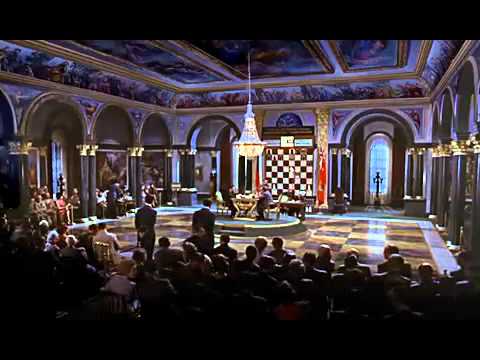 More of a trivia note though, is that the game is a replication of Boris Spassky's famous victory over an other soviet chess legend, David Bronstein in Leningrad 1960: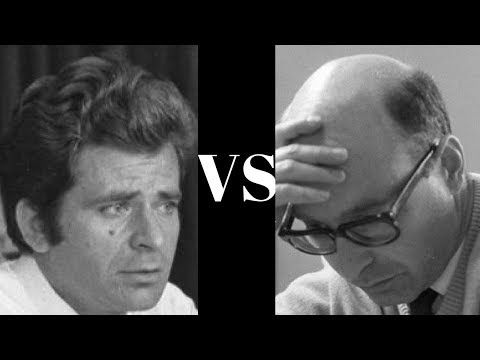 I don't know if this will catch on, but there are many potential things to discuss here. It could be Fleming's fascination with the game, its influence on the world of Bond or the scene in the film. It could be the current events or development in the world of chess, like the current World Championship match. Or you can ramble about own experiences, impressions or opinions with or about the game in general. Everything is allowed!
If you are interested in watching the World Championship, you can stream it for free at this website:
http://www.sochi2014.fide.com/