The Sir Kingsley Amis [1922-1995] Discussion Thread (Non-Bond Works Only)
I see that as yet we (regrettably) have no discussion thread for Sir Kingsley Amis and his non-Bond works so I thought it was high time that I created one as I am a big fan of Amis and I am currently working through his fiction and non-fiction, his letters and
Memoirs
to write several articles on him and his works for my blog.
This is the space for Amis fans of all hues to post reviews, recommendations or articles of interest on the legendary post-war British author Sir Kingsley Amis (1922-1995).
I'll start the ball rolling with this very interesting B/W archive interview from 1958 of Amis by Simon Raven (who also has several Bond connections too, mind):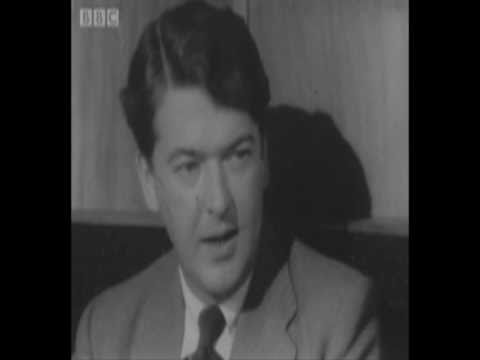 If we are to reference Bond, perhaps it could be how works like
The Anti-Death League
and
The Egyptologists
have links to his Bond novel
Colonel Sun
? Or did
Maps of Hell
have links to
The James Bond Dossier
for instance? I think that that would serve to make this thread uniquely interesting and would be something quite interesting to discuss on this community. I'm open to all offers of debate, though.
:)