No Time to Die - Awards Chances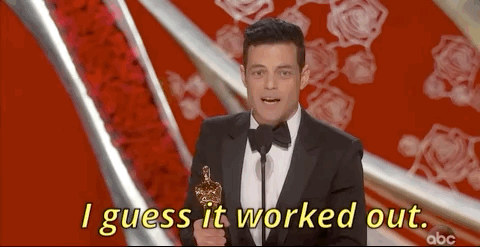 The announcement of an impending trailer for NTTD and the news of
Tenet
's box office success, has got me really thinking that NTTD may actually be released this year(!). Maybe this is a foolish hope, as it was only in June we were discussing a delay into summer of 2021. However…it's starting to feel real, though I won't allow myself to believe it till it happens.
Nevertheless, I'm curious what we think of Bond's chances of success on the Award circuit in 2021 (if the Oscars and Baftas go ahead). We could be looking at a historically weak year, where streaming films compete VOD titles. In this respect, NTTD could crack through…especially if it's good. Also, Award voters have become more accepting of franchise and blockbuster films (see
Black Panther, Joker
and
Bohemian Rhapsody
) so something will make the list. I would say
Tenet
had a shout (but that film is garbage), so it's between
Bond
,
Wonder Woman
and
Dune
currently.
I think the following are in play at the Oscars and the Baftas:
Best Film (SF was considered a legit contender in 2013 and if that film or CR was to come out now, I think it would get the nod.
Best Actor for Daniel Craig (It's his final appearance in the role and is said to be 'emotional')
Best Adapted Screenplay (Big love for Phoebe Waller-Bridge in the industry. under the academy rules, it would be considered an 'adapted' screenplay as it's a sequel. i think this could happen as Logan got a nod in the same category. But that was a very good film.)
Best Visual Effects
Best Cinematography
Best Score
Best Sound
Best Original Song (All but a shoe-in)